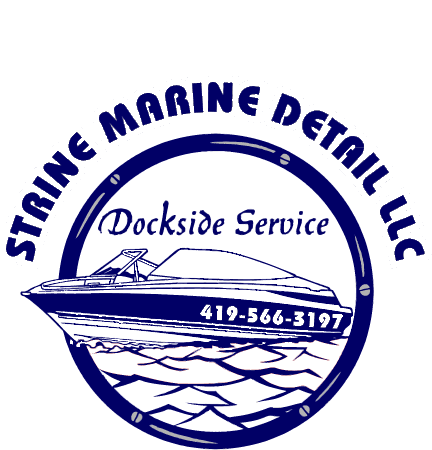 The History of Strine Marine Detail:
My name is Phil Strine. I was born in June 1983, my dad had me on his Chris Craft by July 1983. I got bit by the boating bug at a very young age, and never left. I started Strine Marine Detail in 1998 as a sole-proprietor, when I was just 14 years old. My parents had and still do have a boat at Cedar Point Marina. It started with friends and boat neighbors asking me to clean their boats on the weekends. Business grew rapidly within just a few years I had a small crew of "buddies" helping me clean and wax boats all Summer long.  Although I always thought I would get a college education and move on and seek employment in the "corporate world", after college, I tried the "corporate world" and soon realized God made me for one thing- BOATS.
Over time I have made a name for myself as being reliable, effective, fair,  professional and most importantly – honest. My vast network of Marina Managers, contractors, and clients continues to grow. Over the last 18 years I have learned a lot, to say the least. The one thing all clients seem to be most receptive to is my level of honesty and integrity. People want to hire, believe in and work with people who they can trust- no matter what type of work or business it is.
It is always my goal to make my clients very happy with everything they hire us to do. I have learned that happy clients tell other boaters- which leads to referrals, the lifeblood of any business. In contrast, if we leave a client unhappy or unsatisfied they will tell other boaters, which leads to failure. In the last 18 years, Strine Marine Detail LLC has grown solely from repeat clients and referrals- with no other marketing efforts- I think that says a lot! Instead of focusing solely on making money, we focus on exceeding our clients' expectations and leaving them wanting more- this drives sales and profits faster than anything else!
Presently, we are always looking for ways to better ourselves and our service.
When you hire Strine Marine Detail, you are hiring a well-trained, experienced and trustworthy crew that focuses on 4 main goals:
Safety
Effectiveness
Efficiency
Professionalism
In addition, you have me! I encourage my clients to contact me whenever they need me i.e. nights, weekends and holidays. I also make myself available to any client who would like to meet in person for a free needs analysis and proposal when it is convenient for them.
We carry 2 Million dollars in Liability insurance, with a worker compensation policy in place. Not only are we approved and welcome to work in all marinas, most of them refer their boaters to us for restoration work.
I've said it before and I will say it again; we will travel through Hell and high water to exceed your needs and expectations